If you're not sure what a CMS is, it's a piece of software in the background of your website that allows you to update your site's content without needing to have a developer at your beck and call.
There are many different CMSs out there - WordPress, Concrete5, Joomla, Umbraco - but here at Roseblade Media, we've chosen to use one called Silverstripe. While it's not one that springs to mind straight away when most people think about a CMS, we think it's one of the best ones out there. So let's take a look a why you should consider Silverstripe for your website.
1. Powerful and flexible framework
When you first install Silverstripe onto your website, it comes with a range of essential functions and features.
These functions and features mean we can spend less time on boring things (like content editing) and more time on the features and functions that will make your website come to life.
It also means we can keep our costs low because we're not spending as long making all of the nitty-gritty details.
The flexibility offered means we can use the same framework for basic content websites, right through to websites with booking systems and e-commerce.
2. Easy to use
We know you're busy running your business, so we don't want you to be spending a lifetime learning how to use your website.
Silverstripe's easy-to-use interface allows you the flexibility needed when updating your content while being rigid enough that you don't "mess up" the overall look and feel of your site by moving things around.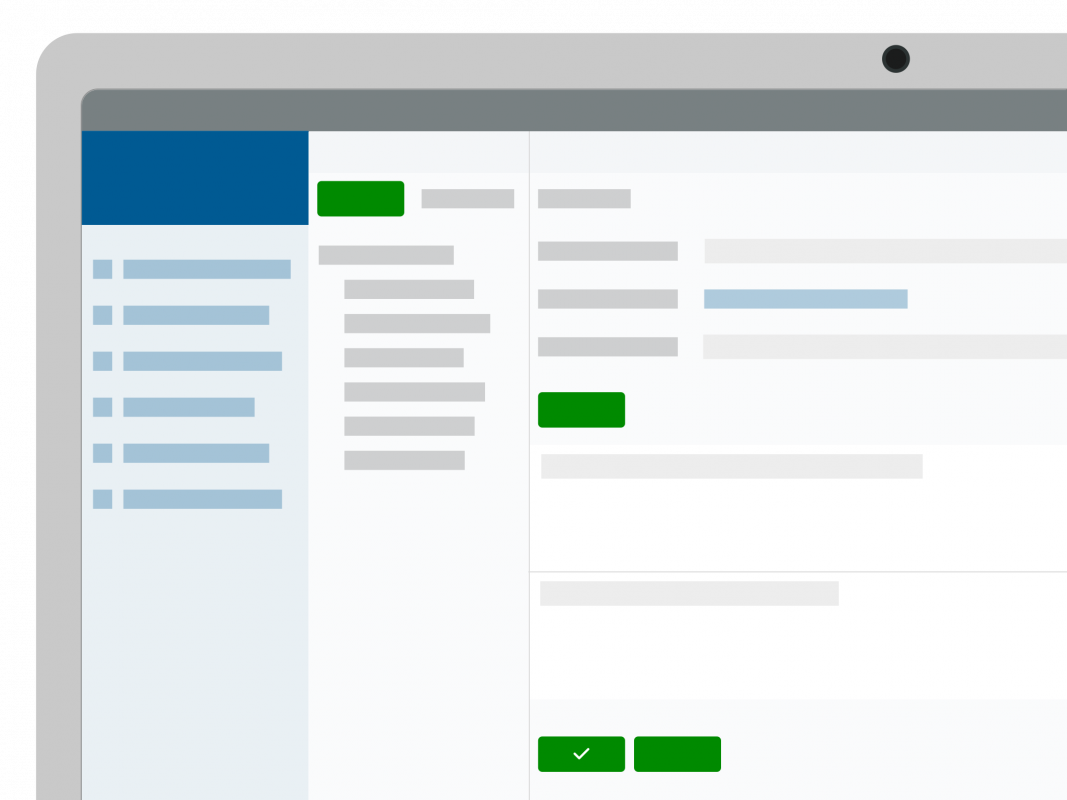 We even provide you with a demo to show you how easy it is to use before you're handed full control. If you have any questions, don't be afraid to ask. We want to make sure it's right for you.
3. Easily adapts to your needs
Silverstripe can be customised to your business needs. Whether you need to have a contact form, a gallery or digital downloads, Silverstripe can handle it all.
All you need to do is decide the functionality you need from your website, and Silverstripe can handle the rest.
This is on top of the built-in permission manager (more on that in a moment), history and change tracking, file manager and simple interface.
It even comes with automatic image cropping and resizing, just to make life that little bit easier!
4. Built-in user and permission manager
You may need to grant access to multiple people within your business so that they can add content about their specific area of business. But what if you don't want them to be able to access everything?
This is where user permissions come into play.
You can decide who can see and change what.
If the built-in permissions aren't quite right for you, you can even have custom ones built to suit your needs.
Let's say you have a member of the team who only needs to update content; then, you can give them just this permission. Or if you have a custom booking system added and you need certain team members to be able to access just the bookings. We can add a custom permission setting for that too.
5. You can view and edit
When you're editing content, you don't want to be doing it blindly.
When you're using the content editor, you can split the view so that you can see your changes as you make them, even before you make the changes live, which makes it a piece of cake to manage.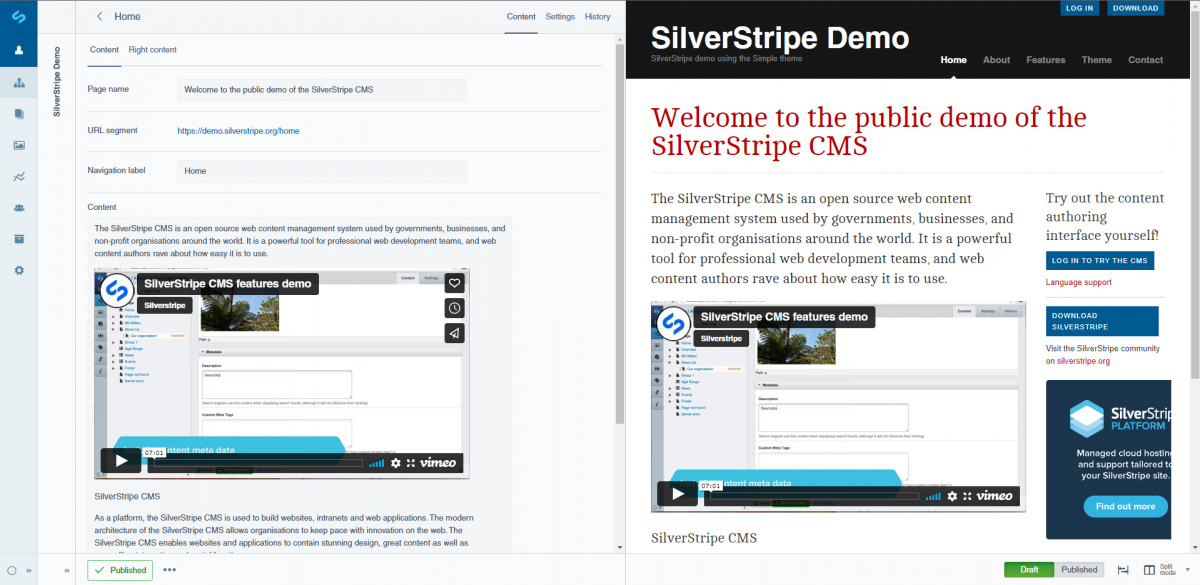 Summing Up
While we could write reams about why we use Silverstripe, we thought we'd keep it short for you and limit it to five reasons.
There are many more reasons why we love Silverstripe, but many of these are behind the scenes. So, in line with our jargon-free promise, we certainly won't bore you with these details (although you're welcome to ask!)
If you like the sound of Silverstripe, let us know, and we can have a chat about your website today.