They say that time flies when you're having fun. That's certainly true - good things seem to come and go much quicker than the bad times.
It's amazing to think that this business is 10 years old today!
How we got here
There are a few records of how we got here, including the one by Starling Bank. But there's nothing like hearing it from the horses mouth, as they say.
School Days
While I was at secondary school, along with a group of friends, we set up "Creations", a Young Enterprise company while I was in year 10. The company went on to win second place in Wales, a fantastic achievement. But it gave us all a taste for real business. The money we made, we kept.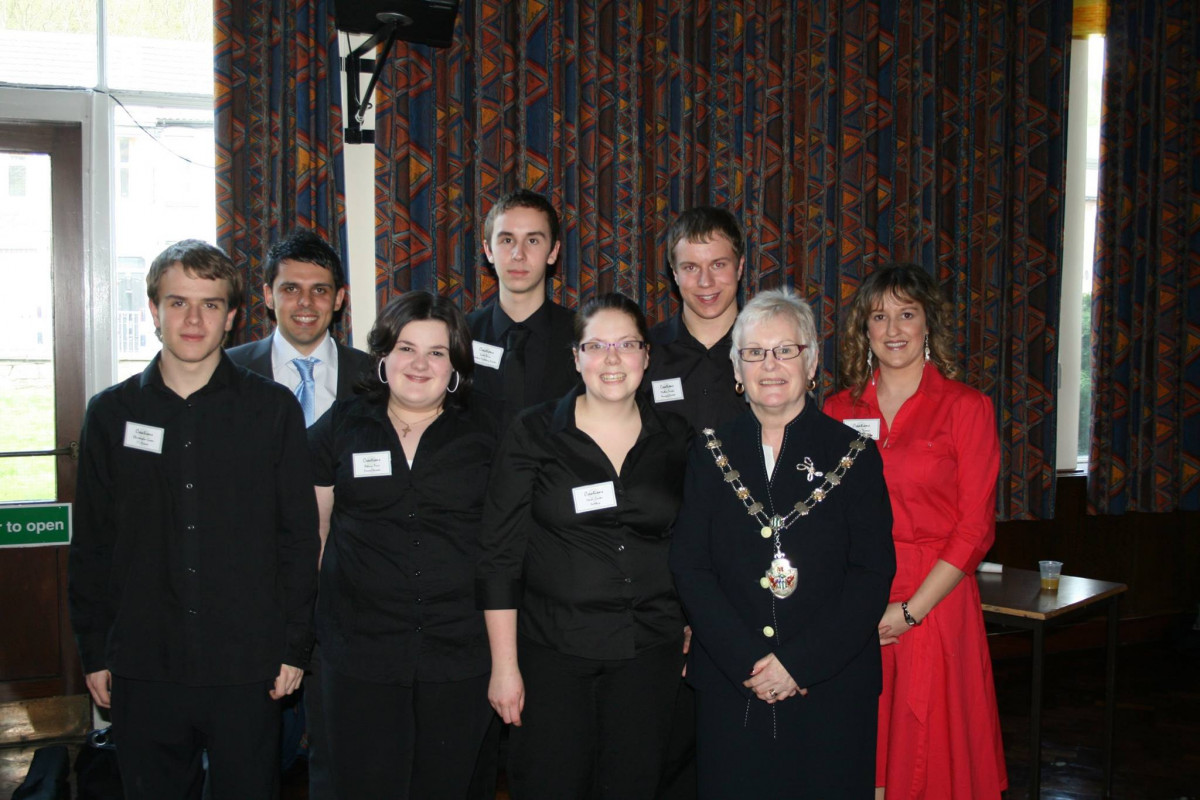 The Creations Team with our business advisor, business studies teacher, and Blaenau Gwent Mayor
University and Our Roots
I attended the University of Glamorgan (now part of the University of South Wales), studying Computer Science at the Treforest campus, Pontypridd. It was a great experience, but most importantly, this is where it all started.
In 2010 I decided it was a good time to start a business doing what I love - web design. And so, Parker Business Solutions was born in June 2010, offering web design, hosting, and other web-related services.
In 2013, we moved into our first office and gained our first employee, Siân, while joining forces with a family member to offer a complete "business solutions" offering. But seems there were 3 of us in the business, "Parker Business Solutions" didn't feel right any more, and so, PPM Business Solutions was born.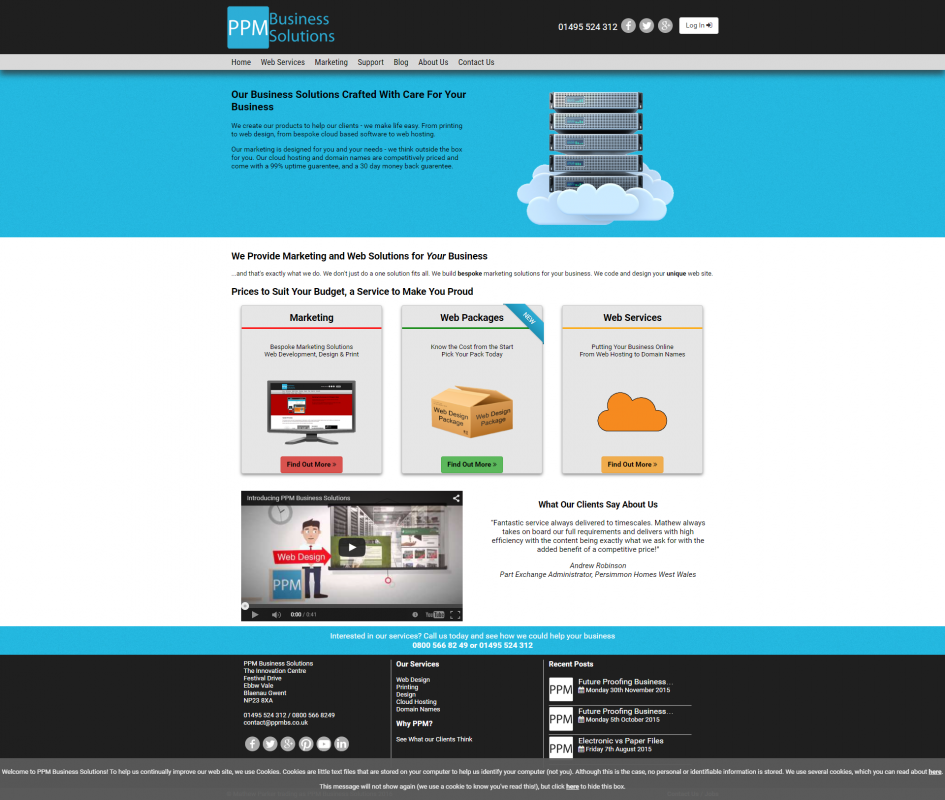 The first PPM website
The Ups, the Downs, and the New Opportunities
It was mutually agreed that the business would focus on just the marketing side of things, more so when we gained some great clients who were only looking for marketing services.
We continued to grow, but as many will tell you, it's not always smooth riding. In 2016, we wanted to move away from PPM and focus back on what we did, and so we became a limited company in 2016, and Roseblade Media Ltd was incorporated.
Roseblade Media continued to gain traction, picking up new clients such as QuickFile, Kier Living and the HR Dept. We moved office in 2019 - twice - and our team continues to grow, as does Roseblade Media.
Where next?
Where do we go from here? Well, we have some exciting developments in the works for the next few years, which offers great opportunities for our clients too.
But we're delighted to announce the launch of our Charity of the Year programme - nominated and chosen by our team.
Our very first Charity of the Year is the Pernicious Anaemia Society!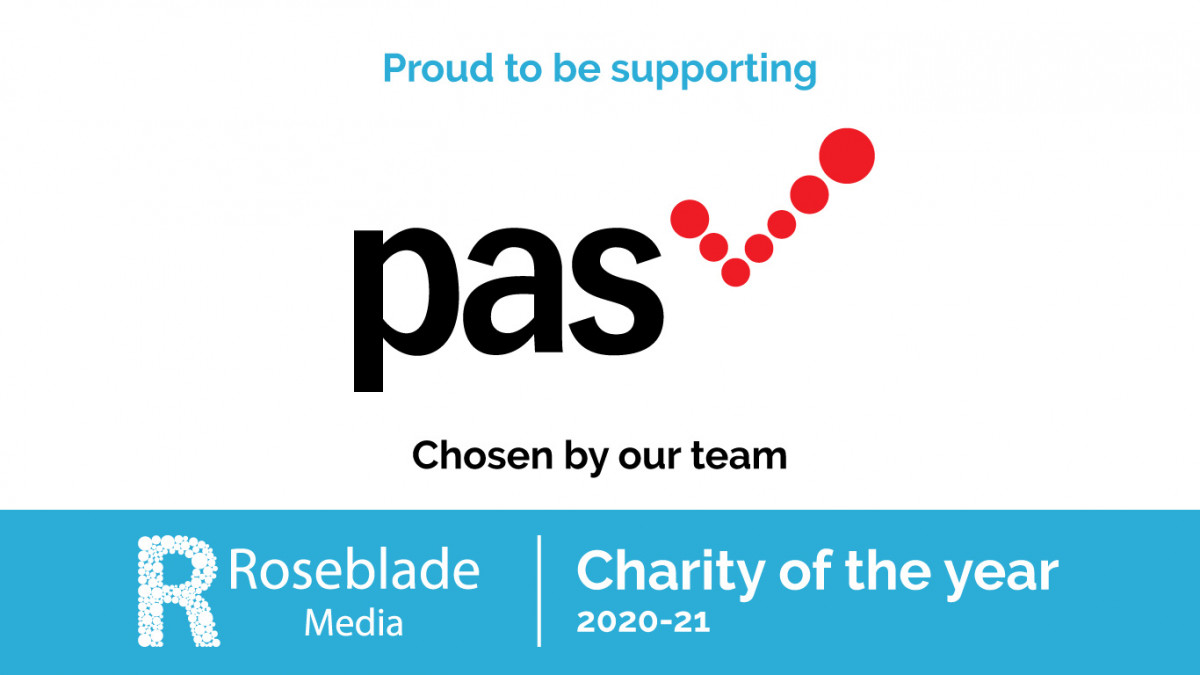 We've had a fantastic 10 years, with thanks to all our clients, past and present. Here's looking forward to exciting times ahead! :champagne: